In Remembrance
Colleagues and Pioneers Lost
Edgar Arthur Lucas PhD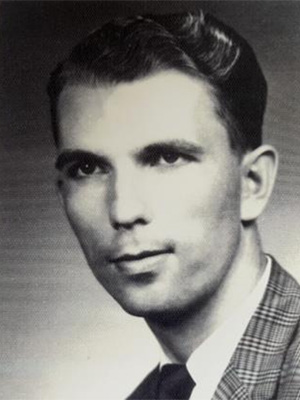 Edgar Arthur Lucas PhD, one of the pioneers of sleep medicine in the US, passed away on August 31, 2022 in Brenham, Texas.
Dr. Lucas played a pivotal role in the development, continuous improvement, administration and scoring of tests for aspiring sleep specialists (Accredited Clinical Polysomnographers) for the Association of Sleep Disorders Centers (now the American Academy of Sleep Medicine) for many years while serving on the examination committee from its inception. In 1978, Dr. Lucas became a founding member and the first elected President of the Southern Sleep Society, and a member of other scientific and honorary societies including the American Academy of Sleep Medicine, Sleep Research Society and National Sleep Foundation.
He received a BA in History and a MS in Biology from Ball State University, and a PhD in Anatomy from UCLA. Dr. Lucas taught gross anatomy, sleep disorders and chronobiology at the University of Arkansas for Medical Sciences in Little Rock, Arkansas (1971–1984). After completing a sleep medicine sabbatical at Stanford University from 1977-78, he established one of the first sleep disorders clinics in the United States at UAMS. Along with Lawrence Scheving PhD, he also developed one of the first time-isolation study units for the research of sleep at the North Little Rock Veterans Medical Center and continued collaborative work in chronobiology with UAMS into the 1990s. He also launched one of the first fellowship training programs in sleep medicine while at UAMS.
Dr. Lucas subsequently became Director of the Sleep Disorders Center at All Saints Episcopal Hospital in Fort Worth, Texas from 1984 to 1996, and then the Director of Sleep Consultants, Inc. also in Fort Worth. He retired in 2005. Dr. Lucas authored and co-authored numerous scientific publications, and co-patented with colleagues the one of the first automated continuous positive airway pressure (CPAP) technologies for patients with obstructive sleep apnea.
He is survived by his second wife, Katalin Hildegard (Walter) Lucas, two daughters Dr. Barbara C. Lucas (Kendricks A. Behring II), and Marilyn D. Lucas (Kurt S. Osuch), one grandchild, Willow S. Behring, and one brother, James D. Lucas. He was preceded in death by his first wife, Margaret Barbara (Culkosky) Lucas.
Funeral services will be held at The Church of Jesus Christ of Latter-day-Saints at 5001 Alta Mesa Boulevard, Fort Worth, Texas 76133 at 11:00 AM on Saturday, September 10, 2022, with a viewing at 10:00 AM. Arrangements are by Memorial Oaks Chapel in Brenham, Texas. Burial with military honors will follow a graveside service at Oakwood Memorial Park & Cemetery at 22601 Lassen Street, Chatsworth, CA 91311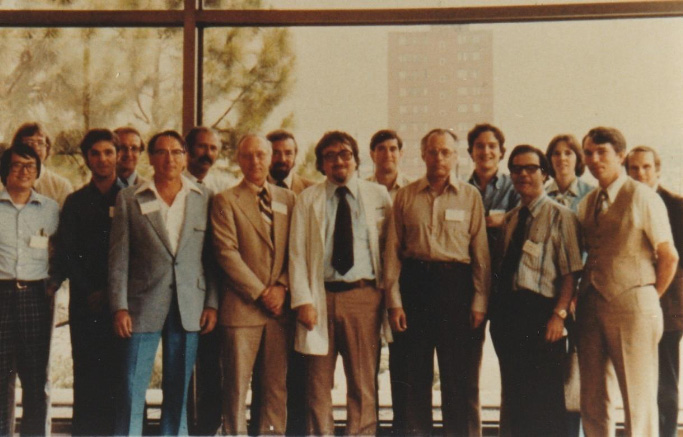 Above: first meeting of the Southern Sleep Society. Dr. Lucas is pictured in front at the far right.
William C. Dement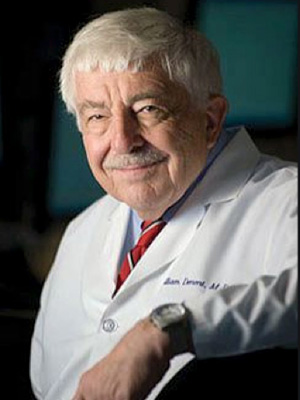 I first met Bill Dement when I was a newly minted PhD giving my first presentation at the APSS meeting in the early 1970s. I was presenting a study which contradicted a well held belief that REM sleep was associated with an increase in gastric acid secretion. I was quite intimidated knowing Bill was in the audience, as he was already lauded as one of the giants in the field of sleep research. Bill was one of the first questioners and expressed a compliment on the study. This exchange has remained solidly imprinted in my memory as it reinforced my desire to continue to explore the effect of sleep on gastrointestinal functioning which I have pursued for over 40 years.
My relationship with Bill blossomed over the years, largely due to our mutual interest in our respective college football teams. Bill was an avid Stanford football fan and was heavily involved in recruiting players to Stanford. This additional mutual interest allowed me to develop a relationship with Bill that went well beyond the professional level and allowed me to appreciate Bill at a more personal level.
Invariably whenever we met at APSS meetings the first question out of Bill's mouth was "How is your football team looking?" Through many such conversations and visits to each other's campuses for a home football game I saw a side of Bill which most in the sleep field never saw. I will always treasure the site of Bill Dement rushing out onto the Oklahoma football field after Stanford pulled a stunning upset of Oklahoma. There was a world-renowned scientist, wildly celebrating and taking videos in the midst of an Oklahoma home crowd that was less than appreciative! Through this experience and other professional contacts over the years, I increasingly began to know Bill as a truly wonderful human being with a special warmth. This was shared with everyone, from his colleagues and associates at Stanford, to techs he would casually encounter at APSS meetings. This side of Bill Dement goes beyond his well-known and documented accomplishments in sleep research and sleep medicine. In addition to football, Bill had a love of jazz music and was an accomplished musician himself. All and all I regard Bill Dement as a truly renaissance man, but perhaps more importantly I remember him as a true gentleman, colleague and friend.
Martin A. Cohn, M.D.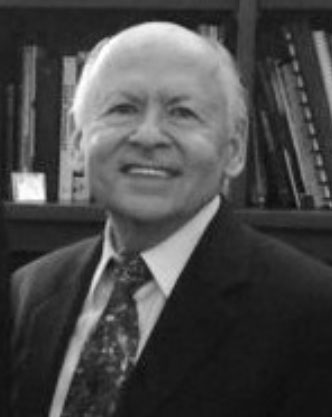 Fifth President of The Southern Sleep Society (1986-1988)
Dr. Martin Alan Cohn, M.D. passed away in Naples, FL on Sunday, November 21, 2021. Formerly of Miami Beach, FL, he had been a Naples resident since 1989. He was born June 19, 1944 in Chicago, IL.  Dr. Cohn is remembered with much love. He was a physician in the United States Air Force, serving from 1973-1975, and then continued his career as a pulmonologist at Mt. Sinai Hospital in Miami Beach. He was one of the leading researchers for sleep apnea, and pioneered use of CPAP for treating sleep apnea.
Dr. Cohn served as the President of the Southern Sleep Society for two years. He served as the President of the Lung Association of Dade County. He authored the definition of Sleep Apnea for the World Book Encyclopedia. Dr. Cohn opened the Sleep Center of Southwest Florida in 1989 and served the local community for over 33 years.
Helio Lemmi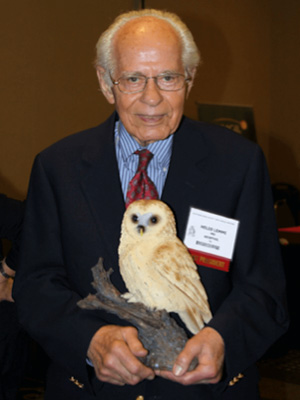 Helio made being nice look easy! I cannot think of Helio without seeing his smiling face and cordial manner. Helio always had a smile on his face, but this demeanor belied his ability to get things done with an admirable level of energy! Helio was one of the original founders of the Southern Sleep Society, and he hosted the first meeting at Baptist Hospital in Memphis. The group grew slowly, but it was Helio's perseverance and charisma that made it work and gave the organization sustaining power. He also gave his energies and made numerous contributions to the APSS for which he received the Kleitman Award for service. He was perhaps most proud of the Golden Apple Award which is given each year by the University of Tennessee medical students to the best teacher. Personally, the biggest tribute I can give Helio is to say he was the quintessential scholar, gentleman and friend.
Dennis Hill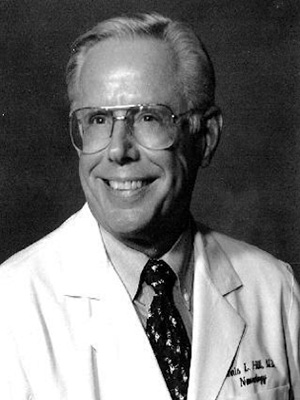 My most salient memory of Dennis relates to an act of extraordinary generosity. This occurred at a reception of what was called The Pickwick Club which was a marketing organization for the National Sleep Foundation. I was the president of this club and we developed the tradition of having an auction at each meeting to raise money for the Foundation. For a few years we auctioned off a copy of Dickens' Pickwick Papers. One year we acquired an original copy of the book to be auctioned off. Needless to say, we felt with the numerous financially well healed drug companies present this would bring a very large price. Well, surprisingly, one of our members, Dennis Hill, kept up with the corporate bidders and finally won the bid for a substantial amount of money. As I gave Dennis the book, he looked right at me, gave the book back and said to auction it off every year! For several years after that, this original copy of the Pickwick Papers was used as an auction stimulus to generate very substantial contributions as it became a "coup" for a drug or manufacturing company to win the auction. The end result of this original act of generosity was many thousands of dollars in support of the activities of the National Sleep Foundation. Thank you Dennis!
Gregory S. Ferriss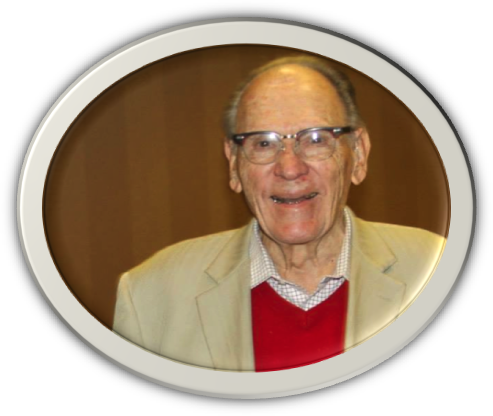 We are extremely sad to report the loss of one of our most dedicated and beloved first-generation members of Southern Sleep Society, Dr. Gregory Ferriss, on January 31, 2022. He was the second President of Southern Sleep Society (1979-1981). Dr. Ferriss was always the face you could count on seeing during the many conferences he attended. He never missed a Southern Sleep Society meeting. In earlier days, he started an annual tennis tournament during Southern Sleep Society meetings, and was the winner for many years. Dr. Ferriss also brought many members into the Society, and encouraged all his friends and colleagues in New Orleans and surrounding areas to attend the conferences and become involved. He was beloved by many of his colleagues and friends, and the Southern Sleep Society presidents thought he had a positive impact on them during their tenure in office. He was very insightful, and did not mind to share his wisdom with colleagues and young investigators.
Christian Guilleminault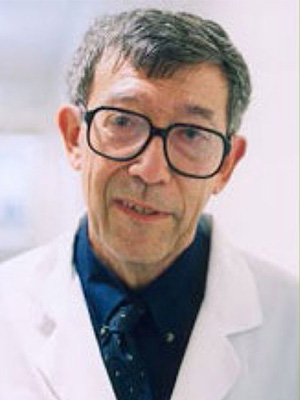 Christian made the energizer rabbit look like he was standing still! He was possessed of prodigious energy, and this is reflected in the breadth and volume of his contributions. In the early days of the discovery and ubiquity of obstructive sleep apnea (OSA) many of us were reporting on the diagnoses associated with OSA. Our group studied a patient with Prader-Willi Syndrome who, to our amazement, had significant OSA. We thought this was certainly the first case with this diagnosis to be documented. At the next meeting of the Sleep Research Society I ran into Christian, and I reported what I thought was a unique observation. Christian reported in his characteristic French accent, "Oh, Bill we have studied three of these patients, they all had sleep apnea!" To say the least I was considerably deflated! I reported this anecdote to a very respected colleague. He said that the definition of a rare disease was any disease that Christian had NOT studied three patients! You could not "one up" Christian Guilleminault! In the galaxy of stars of the sleep field, Christian's star will always shine brightly.