Texas Medical Center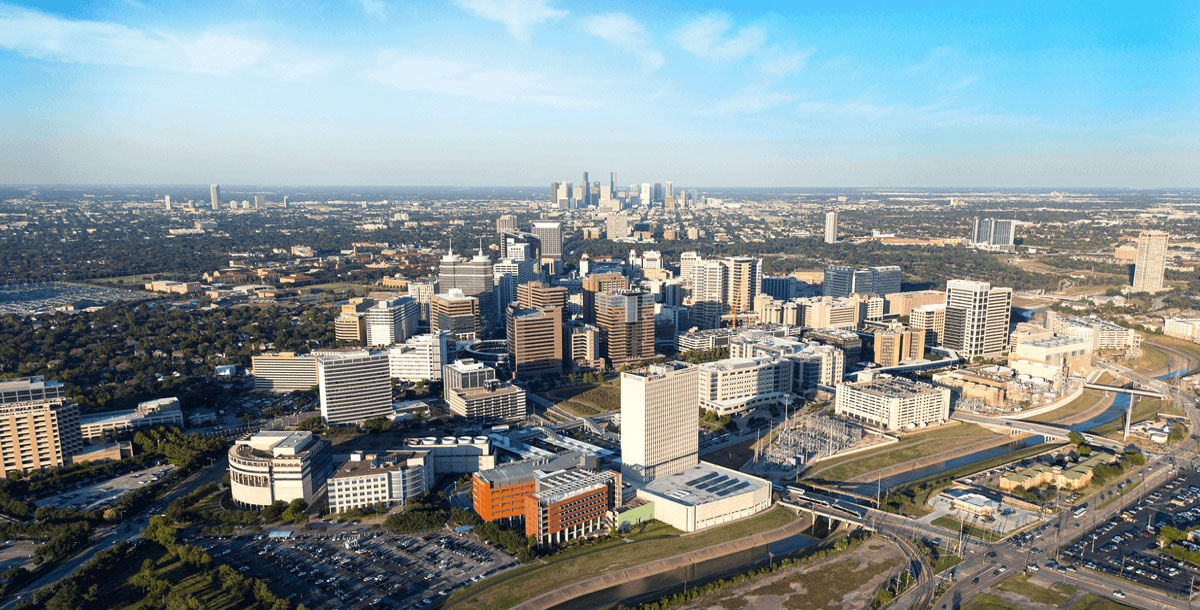 The Southern Sleep Society's 45th Annual Meeting Will Be in the Heart of Texas Medical Center
April 27-30, 2023 — Houston, TX
Iconic, massive, and one-of-a-kind are some of the words that define the enormous Texas Medical Center (TMC). The world's largest medical complex, TMC has played a pivotal role in shaping the future of healthcare. Fifty-four member institutions make up TMC, which include 21 hospitals, 8 academic and research institutions, 4 medical schools, 7 nursing schools, 3 public health organizations, 2 pharmacy schools and a dental school. The Michael E. DeBakey VA Medical Center (one of the largest VA hospitals in the country) is located less than a mile from TMC and also has affiliations with institutions within TMC, including Baylor College of Medicine. Some of the other world-renowned health systems located within TMC are St. Luke's Medical Center, The University of Texas Health Science Center at Houston, Memorial Herman Hospital, Houston Methodist Hospital, Texas Children's Hospital, TIRR Memorial Herman, Shriners Children, Texas Heart Institute, Texas Woman's University, Menninger Clinic, MD Anderson Cancer Center, etc.
Texas Medical Center is where Dr. Michael E. DeBakey performed the first coronary artery bypass surgery at Methodist Hospital in 1964, and where Dr. Denton Cooley performed the first heart transplant in the United States at the Texas Heart Institute in 1968.
Texas Medical Center is certainly the largest medical city in the world, and home to the brightest minds in medicine. It is home to the world's largest children's hospital and the world's largest cancer hospital. TMC is the largest life sciences destination in the world. With 106,000 employees, 61 institutions, and thousands of volunteers and patient visits. Over 160,000 people visit Texas Medical Center each day.