2022 Southern Sleep Society Founders' Award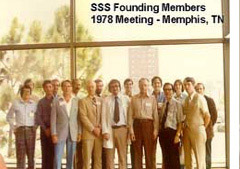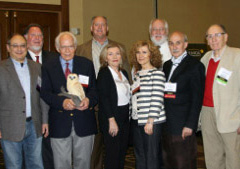 Abstract Submission
Abstracts are being accepted for oral presentations for the 44th Annual Southern Sleep Society meeting, being held on April 21-24, 2022 at Sheraton Birmingham Hotel in Birmingham, AL. Fellows, Residents and Interns are invited to participate in the Southern Sleep Society's Annual Founders' Award competition. The award is presented to young investigators submitting abstracts on original research in Sleep Medicine. The Southern Sleep Society meeting provides the perfect setting for Fellows, Residents, medical students and Interns who want to have the experience of presenting before a live audience.
The winning abstract receives a $500 stipend while other participants win smaller awards and/or sleep disorders textbooks. Those submitting abstracts are required to register for the Southern Sleep Society meeting. A special discounted registration fee is offered for participants.
Presentations are scheduled on Friday or Saturday (4/22/21 or 4/23/21). Abstracts should be submitted no later than February 11, 2022. Submit all abstracts to Marietta Bibbs, BA, RPSGT, CCSH at mariettabibbs@southernsleepsociety.org.
Authors are required to write an original abstract. If an author chooses to submit information from an abstract that has previously been presented and/or published, all data must be current, updated and rewritten. Abstracts submitted for review should not exceed one-thousand (1000) words. Included in the word count are the following sections: introduction, methods, results and conclusion. Abstracts are accepted based on scientific and clinical merit. All abstracts are peer-reviewed. Notice of acceptance will be sent to the contact author via email by March 1, 2022.
Poster presentations are also accepted and will be displayed in the exhibit hall on April 22-23, 2022. The presenting author of the poster abstract is expected to be physically present at the poster during exhibit hall breaks to answer questions. Posters should be clear and organized for viewing and should measure no larger than 4' x 4'. Posters need to be assembled by 8:00 am on the day of the presentation and remain on display until 5:00 pm on Saturday, April 23 at 12:00 noon.
---
Award Application
To qualify for the Founders' Award, applicants must complete the application below. Application, abstract and Curriculum Vitae can also be emailed to mariettabibbs@southernsleepsociety.org. Deadline for submitting abstracts is February 11, 2022. Incomplete submissions will not be considered. Authors may submit abstracts for either poster or oral presentation. Participants will be notified on status of submission by March 1, 2022. Final PowerPoint slides for oral presentations are due by March 18, 2022.